Hand Wash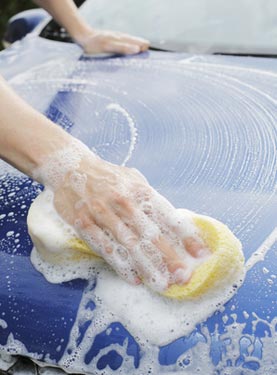 We use soft lamb's wool mitts, NO Brushes and NO cloth that could damage your car's finish. Most of our services take approximately 20 minutes so you are in and out in no time. We not only offer full service wash and custom detailing for cars, trucks and SUV's but also boats and motor homes!
Full Service Hand Car Wash
Hand Car Wash
Interior Vacuum (Trunk on Request)
Polish Shine
Dash/Console Wiped
Windows Sparkle Cleaned Inside and Outside
Tire Dressing
Wheel Bright Treatment
White Walls Cleaned
Includes: Full Vehicle Wax, 100% Hand Ultimate Wash, Interior Vacuum, Air Freshener, Tire Dressing & Wheel Cleaning.
Autos: $24.95
Mid-Sized Trucks, Vans & SUVs: $29.95
All Full-Sized Trucks, Vans & SUVs: $34.95